WordPress and Website Virus Removal
WordPress and Website virus removal is a new service that we've already been doing quite a bit over the last couple of years. Now we're promoting it. If you have viruses on a website or on a WordPress site we can clean it up for you and then secure it for you so it is less likely to happen again. Hackers will find the site difficult to hack into and it will be monitored for malware.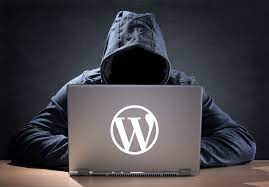 Experts To Remove Malware From Your WordPress Site
Unlike any other WordPress security services on the online, we not only remove malware and fix WordPress infections, but also secure your site so that your website stays healthy! If your website has been hacked, click here for- help in fixing hacked WordPress websites. This is an advanced security package for hacked sites. Here are some of the features of our professional WordPress sites malware clean up services.
.

1. Make Your Request
The first step of having a malware infected website fixed is to make a request for Malware clean up services. We will immediately assign a WordPress malware cleaner (fixer) to perform both manual and automated site scans.

2. Complete Malware Scanning
A security expert performs an advanced file scanning on your site to identify all infected files and send a detailed report to the Tech  who will fix and clean the malware or virus.

3. Malware Clean Up
This is the final step where we will perform a complete WordPress site malware clean up and then prepare a Wordpress virus removal report for you. We will also harden and secure your site to prevent any future attacks!

Malware and Virus Scanning
The first step in cleaning a malware infected WordPress website or blog is to perfom file and server level scans to understand how the malware was injected and all the infected website files. We will scan every wordpress file – Core files, plugins, and theme files for malicious code. This also include a plugin vulnerability scan.

Removing Malicious Content
Once we have identified the infected files, we will proceed to remove malicious code and content from the files. We will perfom a site wide WordPress files repair. If need be, we will also install a fresh copy of wordpress and restore your website as it was. All vulnerable plugins will be removed and replaced with secure ones.

Back Door Removal
WordPress malware infection and virus removal service will be only a waste of time and money if all backdoors are not removed. After removing malicious code from your WordPress website, a security experts will perfom various tasks to remove all backdoors and secure your WordPress site.

Google Blacklist Removal
If search engines have already detected malware of your wordpress website, once we have performed thorough malware cleaning, we have a set of in-house tools to notify Google and other search engines which will expediate a re-crawl and removal of the warning sign. This will fix "This site ahead contains harmful programs" error.

WordPress Security Hardening
WordPress website virus removal can't be complete without hardening and securing your website to prevent further attacks. Malware injections are designed to steal your customer data or to redirect your site visitors to malicious websites. If attackers don't succeed the first time, they will keep trying until they get a break through. We will perfom a series of tasks to prevent future malware infection and WordPress virus attack.

Reports and Recommendations
For every malware or virus removal request, we prepare a detailed report that is accompanied with detailed security recommendation for your WordPress website or blog. These are expert recommendations and are geared towards educating you how to prevent further attacks on your WordPress website. The report will indicate all the files that were cleaned up and all the protection measures that were implimented by our Malware clean up service.
How Long Will It Take To Completely Remove Malware From My Site?
On a normal scenario, it will take up to 24 hours to clean up malware infection and remove all malicious code from your WordPress website. Allow up to a total of 72 hours to fully secure your site and email your detailed report.
Our target is to clean up your infected website in as little time as possible.
How much will it cost to remove malware from my WordPress blog?
For a limited time, the cost to remove malware and virus infection is $99.95 per site. If you have multiple WordPress websites that have been infected with virus or malware, use the chat below to ask for a discount.
Do you check WordPress plugins for malware infection?
We perform a complete WordPress malware check before we start removing malicious content from your website. These checks are done both manually and using security softwares for WordPress malicious code checker.
In Simple steps: Check wordpress site for virus infection, find malicious code in your website, perform javascript malware removal (if there is any), and or remove iframe malware from the website. All this is done while the website is still accessible online.