Mac Repair Service Lethbridge
For many years consumers avoided Mac computers simply because reliable repairmen were difficult to locate. At Town Geek your computer is in good hands with our experienced and knowledgeable computer personnel. We are very familiar with how a Mac works and its operating system; and we have the expertise to work on it and get it up and running again for your use. We offer our consumers a quick turnaround in most cases.
Common Mac Upgrades
Our technicians have many years of combined experience and are capable of upgrading Mac computers. Here are a few of the upgrades we frequently provide for consumers: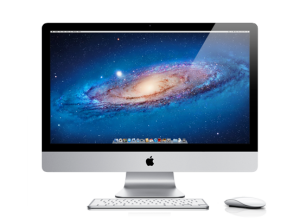 HDD – Hard Drive Upgrades
SSD – Solid State Drive Upgrades
Multi-Drive Combo Upgrades (HDD and SSD)
Operating System Upgrades
At Town Geek technicians can make needed upgrades to Mac computers which will improve the computer's performance and boost its speed. We can also upgrade the Mac operating system which will allow you to use the latest apps and compatible devices. New features such an automatic data syncing with other Apple devices, improved security, and voice dictation are available and more efficient after an upgrade.
Damage Repair for Accidents
No matter how careful we are, it is inevitable that we will either spill our drinks on our computer or drop it causing damage. Our technicians are experienced at handling Mac repairs for computers which have been damaged in some way. Here are a few of the damage repairs our technicians have dealt with:
Cracked Glass/Display
Liquid Spills
Broken Connectors
Failed Hard Drive or Optical Drive (due to a dropped computer)
Case Dents or Cracks
Common MacBook Repairs
Our experienced technicians can perform regular upgrades to Mac computers including the MacBook in order to enhance its performance or improve capacity or efficiency. We can also help with app installations to ensure consumers that the app is working correctly. Here are a few examples of some of the repairs we have completed in the past:
Screen or Keyboard Replacements
Repairs to Inverter Board
Replacement of Battery Adapter
Replacement of Bezel or Bottom Case
Technicians at Town Geek will work closely with our customers in order to determine what types of problems may exist with a Mac. We will then make a diagnosis and generate a workable solution. This ensures our consumers that their computer will be down for the shortest possible time. We continue to stay up to date on the current technological advancements of Mac computers in an attempt to meet our consumer's needs and make computer repairs should they be needed.